FAMILY MASSAGE
24.09.2022 - Family Massage is available at Clover Spa Massage Dalat. Unlike other therapies, family massage brings emotional attachment and care between family members together, bringing people closer together after tired working day.
-----------------
SERVICE: FAMILY MASSAGE
TIME : 60 MINUTES AND 90 MINUTES
GET A PRICE THROUGH HOTLINE : 0935 45 00 89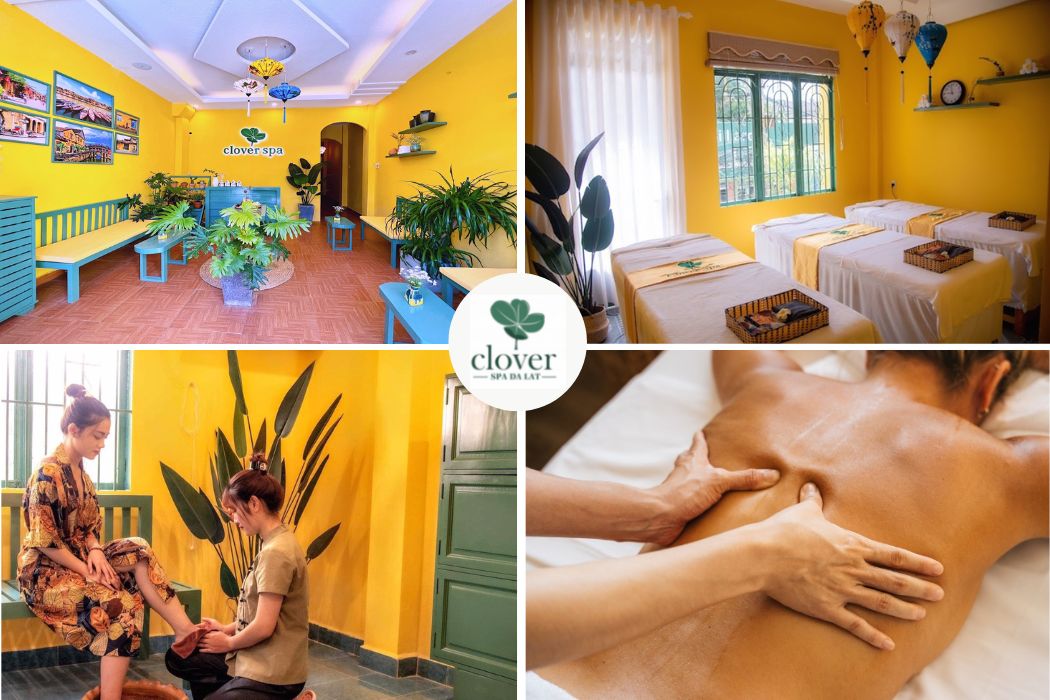 The process of consulting family massage service at Clove Spa:
Step 1: The reception advises and invites guests to have welcome tea
Step 2: Customers tick the health care paper
Step 3: Invite guests into the changing room and put away their belongings
Step 4: Sauna (if requested by the customer)
Step 5: Foot soak for the treatment with herbal of the Red Dao people
Step 6: Family massage within 60 minutes or 90 minutes
Step 7: Customers change clothes (bath if requested by customers)
End: Invite guests to have a snack according to the daily menu of Clover spa
3 generations of lovely guests at Clover Spa
Benefits of family massage
The first thing that family massage can bring to customers is to bring people closer together, such as sauna, foot bath together and use some similar physiotherapy massages.
Family massage also helps people to care for each other more and understand their loved ones' wishes so that they can bond more lovingly.
Family massage can also help family members relax, comfort, restore health, so that your family members always have a bright smile on their lips, dispel fatigue and stress and improve the quality of life, the loving family is much more firm.
Clover Spa - Da Lat family massage
As a massage spa in Dalat, which is highly appreciated by domestic and foreign customers. The consultation process and professional technicians will bring you real relaxation and satisfaction with our massage service.
Clover Spa Finds A Peaceful Place
---
Clover Spa Massage DaLat
Address : 27/5 Hai Bà Trưng, War 6, Da Lat
Hotline : 0935450089
Gmail : cloverspadalat@gmail.com
Fanpage : https://www.facebook.com/cloverspadalat
---
Other services at Clover Spa Dalat:
Discount promotion at Clover spa
-Vietnamese Traditional Massage