Clover spa - massage Da Lat
Hidden in the city of thousands of flowers, the city of love, spring, and fog, Clover spa - massage Da Lat is wearing the colors of Hoi An - where life is peaceful, old tile roofs covered with moss, streets filled with lantern colors, a new and unique color in the middle of a dreamy Da Lat city.
Owning all the prosperous elements of a 5-star standard spa, Clover spa - massage Da Lat has a quiet space, available natural scenery covering every corner. Customers coming to Clover Spa - Massage Dalat will be pampered with melodious music, gentle aroma of essential oils, enjoy a cup of aromatic herbal tea and feel deeply in each massage movement of the skilled therapists skilled.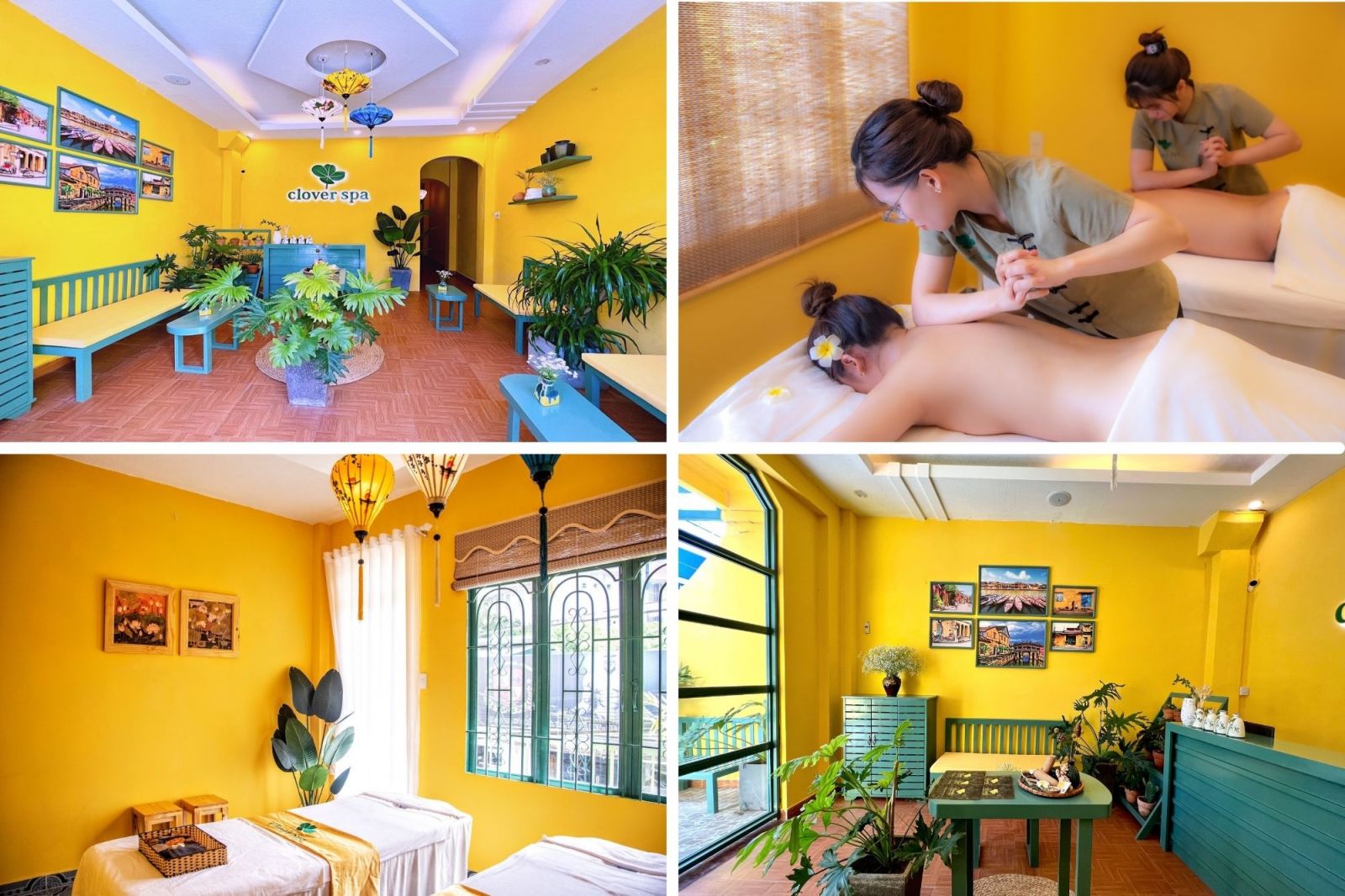 What stands out Clover spa - massage Da Lat
Spa space:
- Clover spa space is varied from nostalgic to luxurious. All treatment rooms offer privacy from family rooms, groups, couples to individuals.
- Separate sauna area, ensuring the most comfort for customers.
Services at the spa
As pioneer spa in terms of new and unique services such as Bamboo Massage and Cactus Massage.
Besides, Clover spa - massage Dalat has over 12 other types of services consisting of full body massage with essential oils, Vietnamese traditional massage, hot stone massage with herbal combination, Thai oil-free massage, acupressure massage, pregnancy massage, baby massage, foot massage, traditional massage combined with Lotion as well as skin care services such as intensive facial care, body scrub, etc.
Clover spa always has additional services such as a foot bath with red leaves to stimulate blood circulation and a light snack after the end of the treatment.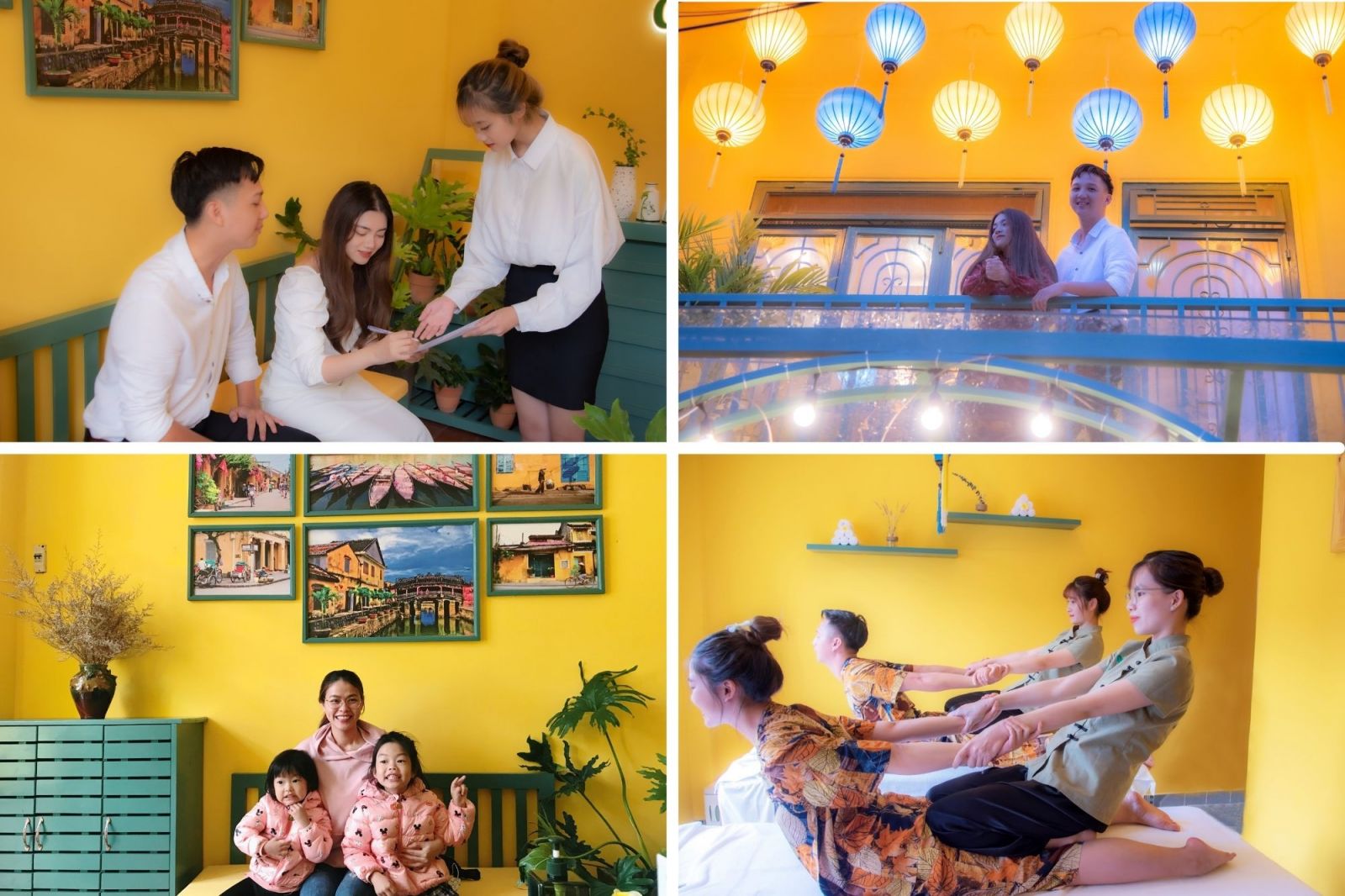 Therapeutic techniques and clients
- The therapist's skills are well-trained, refined in each movement, and undergo many skill tests before serving customers.
- Always innovate from service to service process to ensure absolute satisfaction from customers.
As a therapeutic health spa, Clover spa - Dalat massage welcome all male and female customers. Besides, Clover spa also has intensive treatment packages namely reflexology massage for men, aroma massage for women, couple massage for couples, and massage packages for families.
The purpose of striving and development of Clover spa is towards "CUSTOMER'S SMILE" because that is Clover's happiness and success.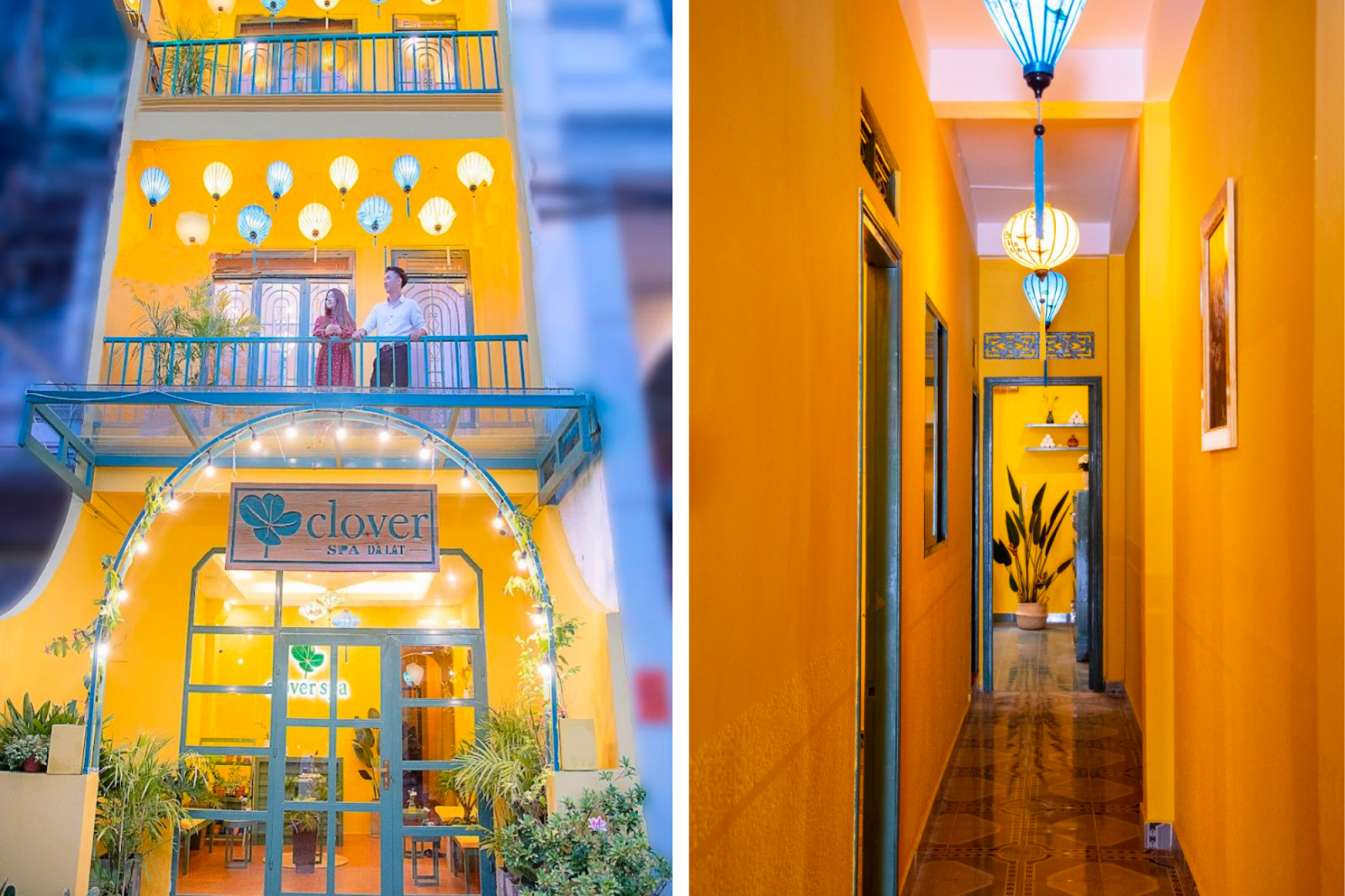 Clover spa - massage Dalat
Clover Spa - Massage Dalat is a prestigious relaxation massage destination of domestic and foreign guests, highly appreciated by customers on social networking sites such as Facebook - Google - TripAdvisor - Instagram and domestic and foreign media channels. It is known as the top 3 best massage spas in Dalat today.
Clover spa - massage Dalat deserves to be the perfect choice for those who love nature and ancient, want to take care of yourself, relax and recharge energy and balance your body after a long day of traveling or working hard.
---
🍀 Clover Spa – The Best Spa In Da Lat 🍀
Address: May 27, Hai Ba Trung, 6 Ward , Da Lat City, Lam Dong
Hotline: 0935 450 089