Body Scrub package
Just like the skin on your face, the skin on your body also needs proper care – You need to exfoliate your whole body 1-2 times a week and apply lotion to keep your skin healthy.
-------------------------
SERVICE : BODY SCRUB
TIME: 45 MINUTES - 60 MINUTES
HOTLINE : 0935 450 089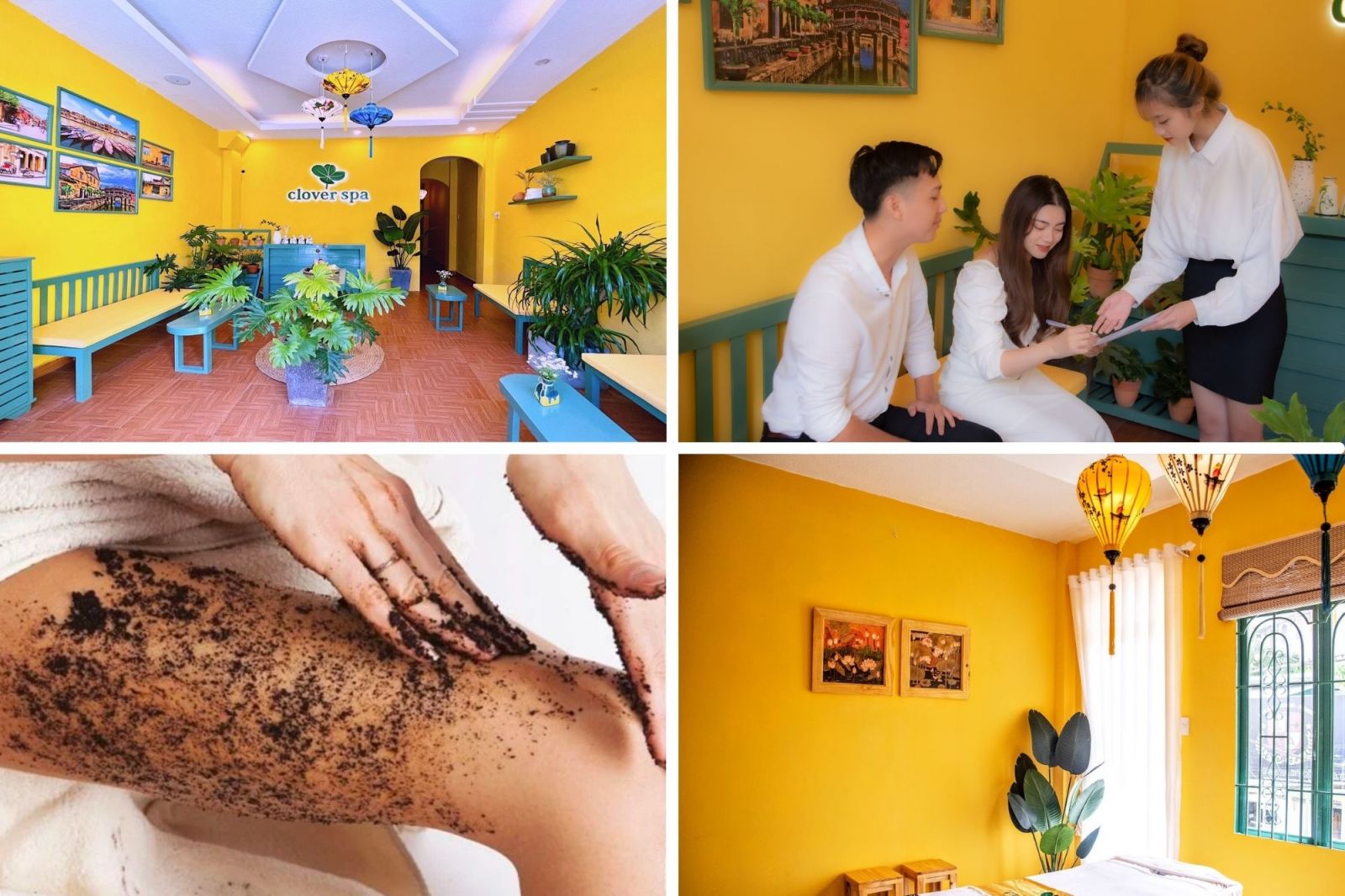 Clover spa has 3 full body scrubs
1. Full body exfoliation
Body scrub with optional natural ingredients such as young coconut, rice bran, coffee, red beans combined with mineral salts and skin care formula at Clover spa to help whiten and even skin tone.
2. Apply a full body mask
Apply a full body mask with optional natural ingredients such as young coconut, rice bran, red beans, combined with colostrum and beauty recipes at Clover spa to help whiten and brighten the skin for beautiful skin I'm spotless
3. Scrub combined with a full body mask with premium herbs at Clover Spa
The unique combination of exfoliation and skin conditioning with herbs has the effect of stimulating blood circulation, regenerating collagen, promoting skin elasticity. Your skin will be smoother and brighter.
The process of consulting massage services at Clove Spa:
Step 1: The reception advises and invites guests to enjoy welcome tea
Step 2: Customers tick the health care paper
Step 3: Invite guests into the changing room and put away their belongings
Step 4: Steam (if requested by the customer)
Step 5: Foot bath for the treatment of medicinal herbs of the Red Dao people
Step 6: Body scrub
Step 7: Customers change clothes (bath if requested by customers)
End: Invite guests to have a snack according to the daily menu of Clover spa
Clover spa Dalat - Body scrub
As a prestigious massage address in Da Lat that is highly appreciated by domestic and foreign customers. Professional consulting and technicians will bring you complete relaxation and satisfaction with our massage service.
Address 1 : 27/5 Hai Ba Trung Street, Da Lat, Lam Dong
Address 2 : 28C Nguyễn Trung Trực, Tân Lập, Nha Trang
Opening hours : 09:00 am - 22:30 pm
Hotline : 0935450089
Gmail : cloverspadalat@gmail.com
Fanpage : https://www.facebook.com/cloverspadalat
---
Other services at Clover Spa Dalat:
Discount promotion at Clover spa
- Vietnamese Traditional Massage
- Faci Therapy Massage Packages
#massagedalat #spadalat #spaindalat #massageindalat
#cloverspa #footmassage #massagebody #massagedanong
#massagethaoduoc #massagetreem #massagechobe #spa